What are the benefits of coaching?
Coaching allows you to:
find your personal answers and solutions (!) to move towards a happy life
take a new look at yourself, others, and your future possibilities
understand and release your blocking cognitive and emotional patterns (often unconscious)
The solutions provided are not "ready-made". Rather, they are the result of a careful assembly of the many pieces of your puzzle, thanks to highly personalised support. The effects last well beyond the coaching we do together.
What are my different coaching offers?
Mental & emotional intensity
This is the unmissable and specific support adapted to the challenges of neurodivergent people. Instead of being overwhelmed by your intense emotions and mind, you learn to accompany them so that it serves you and your projects. It is a comprehensive program alternating personalised coaching and autonomous work, whose benefits are for life!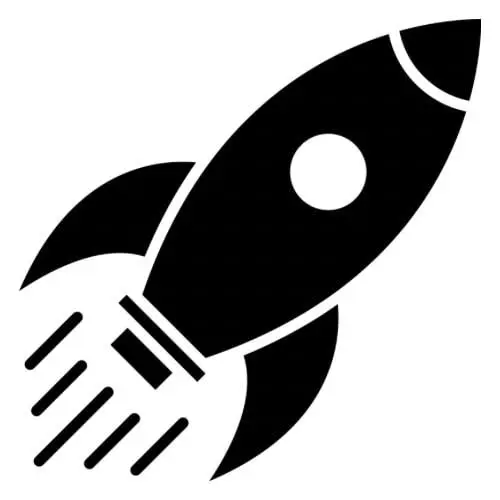 Atypical
Entrepreneurship
"Guided by your vision and mission, serving with your heart" is the way I accompany atypical entrepreneurs in the creation and development of their businesses. Discover a step-by-step, simple, complete, and structured program alternating customised coaching and autonomous work for the success of your entrepreneurial project!
How to find your path when you have an atypical profile (highly sensitive, gifted, and multipontential)? This requires a reflection adapted to your functioning and your specific needs as a neurodivergent person! Benefit from individual coaching to develop your self-knowledge, -awareness and -confidence in order to move towards your professional fulfilment.
How to choose your coach?
I share with you the questions I ask myself when I choose my coach:
● Will this person help me to be more true to who I am or will he/she impose his or her truth on me?
● Does he/she embody and live what he/she transmits and what I desire?
● Does his/her energy and vision allow me to grow even more?
Why choose me as your coach?
a multicultural openness

(French-, German- and English-speaking)
Various educational, working and living experiences in the French-, English- and German-speaking worlds have given me a unique perspective. Each culture has given me something different. From the Anglo-Saxon world, I retain the fundamental work on the person's mindset (to dream and achieve greatness); from the French culture, I adopt finesse, creativity and sensitivity in my coaching; from the German culture, I appreciate the importance of reliability and high quality in the service I offer (through strong commitment and continuous learning). Although this sounds cliché, it is a perfect summary of my particular coaching style. I coach in these 3 languages (English, French, German).
a neurodivergent understanding (

highly sensitive, gifted, twice-exceptional, etc.

)
My specialty is in coaching highly sensitive, gifted, and talented adults. They have unique challenges (specific to their functioning) that they are not necessarily aware of. The recurring difficulty is understanding what is part of this functioning and what is not. The goal is to avoid putting yourself in a limiting box by the misunderstanding of your own specificity.
a liberating perspective

(gentle and open-minded, without any judgment)
You don't even have an idea of the infinite potential within you (or you feel it, but you can't realise it!). Who do you think you are? What do you think you can achieve? Take a few seconds to think about it…
If you are happy with your answers to these two questions, I can help you make your plans a reality. If your answers are not currently what you would like, I will help you to bring more positive and beneficial answers to life.
Frequently asked questions
Are there any prerequisites for coaching?
It is necessary that you are ready: 
to question the story that is being told inside you & to (re)connect to your emotions
to accept your "temporality" of transformation (everyone's pace of understanding and integration is different)
to take responsibility for your results
You are the actor of your transformation, we co-create it together with my unconditional and powerful support.
What kind of coaching do you do?
I help you to understand your own diverse functioning and to make possible what you intimately desire through a deep work of personal transformation. I am not a performance or productivity coach, but a coach for connecting to your true and deep self.
My problem does not seem to be addressed, do you have other coaching offers?
If you want to work with me, but you don't see your need mentioned or you have difficulties evaluating exactly the right coaching, book your free coaching slot HERE.
In which languages do you coach?
I do individual coaching in English, French or German depending on your preference (or a mix 😉 )!
Is it online or face-to-face? Where are you located?
All my coaching takes place online (via a call with or without camera).
"Where are you, Gloria?" is a question I get asked regularly. Having an online business, I travel a lot, mainly between the European and American continents.
I see coaching as a connection between two human beings and paths – yours and mine – for your thriving. My clients share their experience.
On the eve of my thirtieth birthday, it was time to take stock (calmly) and Gloria helped me confirm life and career choices that were still hesitant (out of fear, lack of confidence). Above all, she helped me discover an unexplored and liberating (high) potential. There will be a before and after Gloria in my life!
"All my life I have had the experience of not quite fitting into the boxes and roles I encountered. I have met many people, made great friends, and gone on adventures but I have never been able to really understand my talents. Many times this lack of understanding has created frustration, anxiety, and upset for me. But in spite of this, I have always believed that there was something hidden beneath the surface and I dreamed of being able to meet and achieve my potential. Gloria's Coaching has been for me like finally being to breathe after not having been able to. Through her insightful and encouraging approach and her gentle wisdom, she has enabled me to begin unlocking the answers to questions I have carried with me for many years. Thank you, Gloria, I am deeply, deeply grateful!"
"Coaching was an incredible experience, something I will never forget. Gloria made me make great progress by making me feel like it was child's play. It was both a beneficial and beautiful experience. She gave me immediate confidence, opened my brain and my heart on many subjects, without being motherly or bossy, always with plenty of tact. I owe her a lot."
"I had always been a bit skeptical about coaching, for fear that I would be given ready-made methods in the mode of "just do it". I knew that the solution was within me, hidden but very present. And if I couldn't find that key, how could someone who didn't know me help me find it? When I met Gloria, all my certainties were shattered. I immediately felt that she understood me, perhaps better than I did myself because she was able to see what I refused to see. Gloria listened to me with kindness and was able to accompany me step by step toward a new view of myself. Her coaching allowed me to free myself from behaviors that had been holding me back for years and gave me precious tools for the future. Thank you, Gloria!"